The modest semi-detached London house where Bob Marley, Peter Tosh and Bunny Wailer lived in 1972 has been honoured with a commemorative blue plaque to denote its former occupants.
United Reggae witnessed the unveiling ceremony on Saturday 8th September at 15 the Circle, Neasden, NW2, which also housed Wailers Carlton and Aston Barrett. The event was attended by friends, relatives, and fellow artists, as well as the media and public.
The singer Delroy Washington, who spearheaded the project, spoke about meeting Marley for the first time, explaining that "the simplicity of Bob Marley was the attraction".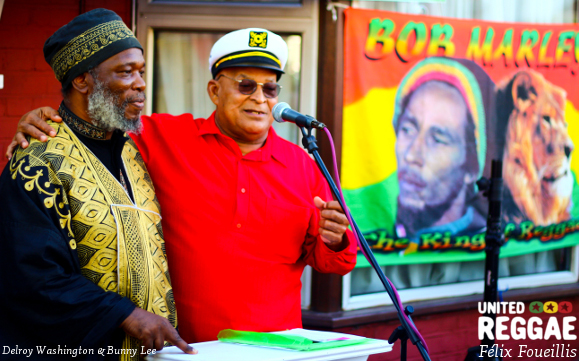 The producer Bunny Lee shared his personal recollections saying he and the superstar "had some fun memories, some good and some bad" adding "You didn't get on Bob's wrong side – he didn't take foolishness".
Read more…