Having been instrumental in the birth of both ska and reggae, guitarist Ernest Ranglin, O.D., is a true giant of music. No wonder then, that London's Jazz Café was just as crammed as it was when he last passed through five years before, with local reggae legends Mafia & Fluxy in tow.
This time the band was a simple drums, bass and baby grand piano configuration. Their jazzier sound was perfect for a ninety minute set almost exclusively drawn from his 1996 Island crossover album 'Below The Bassline' – which brought his jazz, ska and reggae adventures together as one.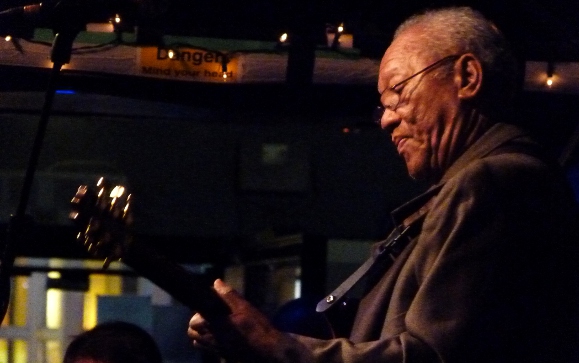 For the first three tunes – Ball Of Fire, Congo Man Chant and a hobbling cantankerous Satta Amassagana – he said nothing at all: occasionally ambling up and down the stage to go eyeball to eyeball with the bassist, letting his fingers do the talking. Then he began to address the audience, jovially threatening to sing a song, prior to announcing King Tubby Meets The Rockers (the work of "a king") and the stratospheric Nana's Chalk Pipe (inspired by "old Jamaican ladies").
Read more…