A worthy companion to volume 1 showing the dizzying diversity of Fashion's output.
n 2011 when London's final Dub Vendor shop closed, owner John McGillivray and his friend Chris Lane decided to reissue their fondly remembered Fashion imprint. Their second Significant Hitscompilation continues in a broadly similar vein to the first, showing the dizzying diversity of their output.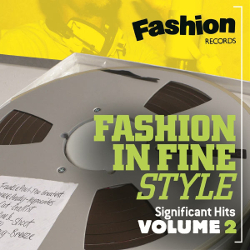 From 1980 until 2000 Fashion Records followed a formula. John's pre-release chart and what sold in store informed engineer Chris's musical activities to create a slew of home-grown successes. Unlike non Jamaican reggae fans today, they were never partial. As the name suggested, whatever was in vogue – roots, dancehall or lovers, singer or deejay, even jungle – they lovingly laid and cut it in their A Class studio.
Where Volume 1 began with their first hit, Dee Sharp's do-over of Leo Hall's 1975 falsetto request Let's Dub It Up, Volume 2 has Johnny Clarke challenging soundboys on the same rhythm with Rocking To The A Class Champion. McGillivray's idea to give Dub It Up the horn line from Prince Lincoln's Humanity is augmented further with the piano motif from Bunny Lee's My Conversation – meshing two classic melodies as one.
Read more…