Al Newman AKA Al Fingers has turned his deft digits to a variety of musical and multimedia projects over the years.
In his time he has been – and still is – an author, a designer, a dj, remixer, album sleeve designer and co-curator of the globetrotting Art in the Dancehall exhibition – which came to Los Angeles this month.
His latest self-published book, Clarks In Jamaica, tells the curiously fascinating tale of how a stuffy and safe English shoe company became the hottest brand on the island and intrinsically aligned with the development of reggae and dancehall music.
Angus Taylor caught up with Al to hear a tale where the only thing that was predictable was how the least expected outcome inevitably came to pass.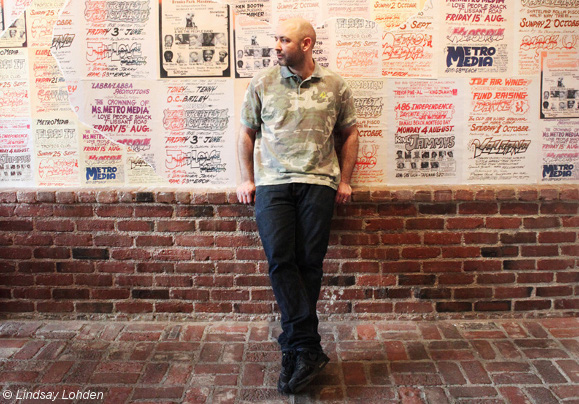 How come you're called Al Fingers?
The actual reason is embarrassing. Nothing cool about it. I used to work part time in the office of Blues and Soul magazine where I used to produce this hip hop magazine called FatBoss with some friends. I was typing up interviews and I can type really fast so Roy the publisher of Blues and Soul saw how fast I was typing and came up with the name. He started calling me Al Fingers. Then because of djing and playing guitar it kind of stuck.
Read more…