Brina's path to music began in ways typical to many Jamaican singers – but her story soon took on a life and a direction all of its own. Born Subrina Ward, in Mandeville hospital, parish of Manchester, Jamaica, to a teacher mother and a taxi driver father, she was raised in a Christian home, and started singing in the Church of Christ, where her dad played guitar. In High School she and her sister formed a gospel duo, the Ward Sisters, performing with notable island gospel artists such as Papa San, Carlene Davis, and Chevelle Franklin.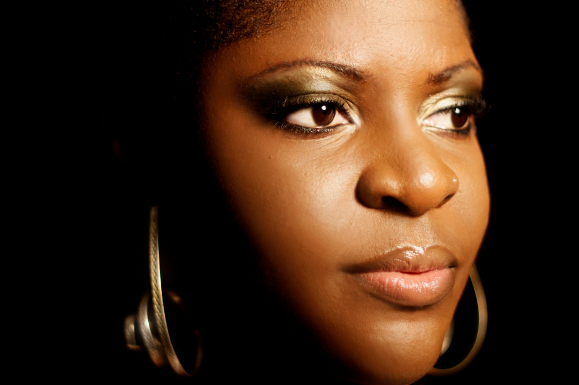 Interested in the visual as well as the invisible arts Brina moved to Kingston to study at Edna Manley College where in 2007 she met her future husband, Scottish musician and producer Kieran C Murray. Their partnership would eventually take Brina on a spatial and spiritual journey far from her Jamaican Christian upbringing – relocating to London and embracing the Bahá'í faith.
In 2012 she released her eclectic debut album, 'Under One Sun' on Murray's Tribal Global label, featuring contributions from Ibo Cooper, Dean Fraser, Sly Dunbar, Toots Hibbert, and Jubba White from Dubtonic Kru. Angus Taylor met Brina and Kieran at London's popular Reggae In Da City night and accepted their invitation south of the river for an interview, where they bonded over good food, good company and the music of Miriam Makeba. Here is some of what was said.
How would you describe your upbringing?
My parents weren't very strict but they were trying their very best to make sure that my sister and I were brought up in the right way, which in their eyes being was brought up in the church. I would say that we were very sheltered – if we were going anywhere we would have been brought or been left in the care of a trusted family member or friend. Growing up was fun because I was able to get lost in the bushes. I would always be playing with the boys, I was a little bit of a tomboy, always climbing to the highest limb in the tree to pick the sweetest orange for my sister, just doing challenging stuff.
Read more…