William "Bunny Rugs" Clarke was born on February 6th 1948 and raised in East Kingston Jamaica. After training to be an artist in the late 1960s, he began singing with the uptown musicians that formed the nucleus of both Inner Circle and Third World before departing to the United States to pursue a musical career there. Providentially, he would reunite with Third World for their second album 1977's 96 Degrees in the Shade and his powerful voice is as integral a part of the band we know today as Stephen "Cat" Coore's cello and guitar. Now after over three decades with the group, and hot on the heels of their 19th longplayer 'Patriots', Bunny is ready to take centre stage on his incoming fourth solo album 'Time'. Angus Taylor spoke to the venerable Mr Rugs in his garden in Florida about his life, his new record and why its concept could teach the reggae industry a thing or two…
This interview was conducted in summer 2011 but delayed when the album was put on hold.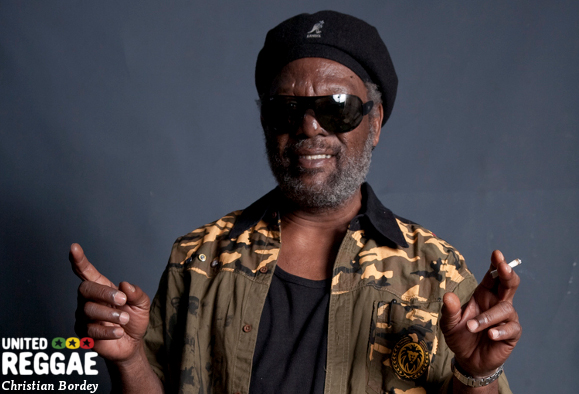 When members of groups go solo they usually go on hiatus. Yet Third World and yourself have both got album releases. Is it hard work promoting two big albums?
It's actually easier! I'd say it's easier for my solo project because then you are riding on a history of over 38 years. I don't quite know how to explain it but I thought it would be difficult yet it's very, very easy because you're promoting two products at the same time, one with a long history and the other with a short solo history that is also connected to that history. So there's a wide array of things to speak about. It's like an extension of Third World. It's an amazing thing my friend and I'm so happy at this particular moment. On Facebook, for instance, which I'm on and using, it is attracting new listeners to my solo project but when they realize it's connected with Third World it makes it even bigger.
Read more…