Christopher Ellis is the youngest son of the late great Alton Ellis. The South London born prodigy was taken on tour as a youth by his father, performing Alton's songs in Jamaica and around the world – including Alton's final show at the Jazz Cafe in 2008. Yet despite audible and visual similarities to his dad Christopher is now his own man, having come to the attention of Youth Promoter Sugar Minott and in 2010 been signed to Stephen Marley's Ghetto Youths International label. Ellis has also become a singing foil to fellow UK deejay success story Gappy Ranks collaborating on the Marley/Sly & Robbie creation Knocking At My Door, and performing together at the now hallowed Jazz Cafe in October 2011. Christopher is about to release a taster EP of his work (produced by Stephen) in preparation for an album at a later date. Angus Taylor learned firsthand about the road from his extraordinary childhood, growing up around his father Bob Andy and John Holt, to his star studded present, surrounded by Marley scions, Snoop Dogg and Jah Cure…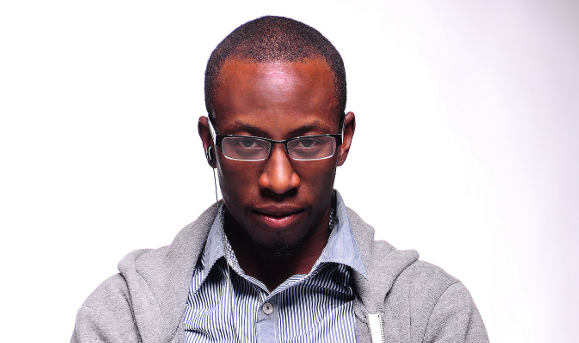 Tell me about your journey into music.
I'm born and grown in London. The first time I stepped on a stage I was 11 years old at Hammersmith Palais with Delroy Wilson, the  Melodians, Alton Ellis, Dobby Dobson, Ken Boothe, John Holt. I sang I'm Still In Love and I shut down the whole building with that one song. When the people started clapping and going "Waay!" I said "Wow, I could get used to this!" (laughs).
That was your first show?
That was the first show I ever did Angus. I started to do shows by myself but then my mum cut them off. So I turned to football and did some trials for Crystal Palace. It didn't go well but I was good at football still. My dad kept saying "Christopher, come sing with me" and started taking me on tour when I was 16 or 17. I went all over the world. If my dad was here now I wouldn't be doing music with the Marleys. I'm only doing this now as the baton's been given to me because he's gone. I don't really need to be a star or a big singer, it's just because of my dad and my love of music. If he was alive now I think I'd be with him just doing his songs on his shows, because I was happy doing that.
Read more…