In our third chat with Anoto Bay's present day "soul of Jamaica" vocaliser Courtney John we spoke to him about his new single It's Gonna Be Alright: a groundation rhythmed throwback to the days when the likes of Jimmy Cliff and Nicky Thomas cut eclectic songs of positivity in the face of struggle with international appeal. "How's the weather up there?" asks Courtney when he hears we are calling from London. The climate is typically sunny for Jamaica in January and all is sunny for Courtney John and his production company Fiwi Music too. Last summer his 2008 recording for Chris Peckings Lucky Man was licensed for a commercial for Lynx and Axe, to which he attributes an uplift in sales. The success of the song with its rocksteady Paragons rhythm sums up Courtney John's mixture of old school sentiment and modern marketing savvy. Angus Taylor quizzed him on all this, his new album due out in March 'From Letters To Words' featuring his prodigious producer The Wizard and Sly & Robbie, and how he could even be on the verge of landing a big festival date in London for 2012.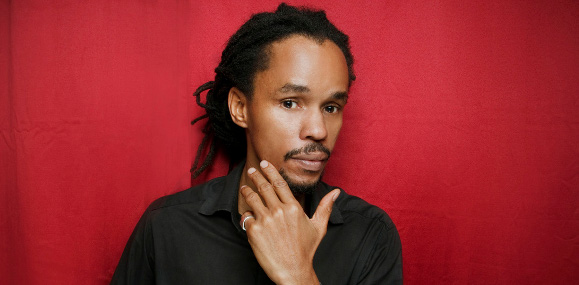 Your new track It's Gonna Be Alright deals with everyday hardships.
It's really one of those songs for everybody. Normally I sing a lot of lovers rock and people often say "Courtney, when are you going to sing one of them songs?" I always say "I have no control over what I sing. I'm just an instrument that the songs flow through" But I think I'm here for a purpose. One day I was just in a parking lot waiting to pick up my engineer and I was just watching all the people around me and I thought "Everybody looks sad" and the song just came into my head. We came back to the studio and put the track down. It's just one of those songs I had no control over but looking back, listening and getting people's vibe on the track I realize it's just one of those tracks that people can relate to everyone and most of what's going on in the world. It's just one of those songs that reminds people that, regardless of what's going on, things always have their purpose and it's always going to work out.
Read more…