David Rodigan has been called many things in his life: an ambassador for reggae, a showman, a legend. But in factual terms he has to be one of the best known broadcasters and selectors in the music. The son of a treasury officer from a mining village in Kirkcaldy, Scotland, David was born in Hanover and grew up in Libya as a small child and as a teenager in Oxford. In the early 1970s he defied his father's wishes and trained as an actor before his love of both performance and reggae got him a job at BBC Radio London. In 1983 he visited Jamaica where Barry G challenged him to a clash live on air, a event that began his second career as a soundclash champion, travelling the world to take on all comers. Now approaching his 60s, and in a climate of reduction for specialist radio, Mr Rodigan has become more outspoken at what he sees as a bad patch for Jamaican recordings, increasingly supporting foreign artists like Collie Buddz, YT and Alborosie, and the dubstep movement in the UK. An appearance before young dubstep fans at the London superclub Fabric led to the release of his 'Fabric Live 54' cd where all kinds of Jamaican and Jamaican-inspired music are given typically seamless mix – proving that while Rodigan definitely has the tunes it's still what he does with them that counts. Angus Taylor spoke to David in the spring at the studios of Kiss FM where he presents their Sunday night reggae show.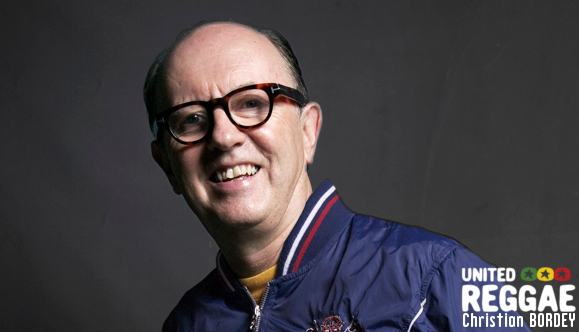 You've been getting more and more into dubstep recently – what has dubstep done for the UK reggae scene?
What it's done is introduced people to the likes of King Tubby, Lee Perry, Errol Thompson – the engineers, the sound system, the dub engineers of Jamaica, via the music. Because if you discover dubstep you must progress – and I think people do naturally investigate beyond the perimeters of the music as it is. And certainly the reason I've been booked at dubstep gigs is quite specifically to play dub music (not all night!) that I've collected from back in the day so I think there is a direct lineage connecting King Tubby with Caspa, Breakage, all these people. There's a fusion. What King Tubby and the people like him, the engineers in 1972-73 were doing was and is similar to what's happening now. There's something about the breaking down of rhythms and the rebuilding of them which is basically what dubstep and dub in its original form are – that excites people. And in an environment where people are gathered together in hundreds and thousands (and similarly in the drum'n'bass experience) it is a bass experience. It's not really a vocal experience.
Read more…