Dawn Penn was the singing schoolgirl who had a runaway Jamaican hit with No No No (You Don't Love Me) for Coxsone Dodd in 1967. Just three years later after stints recording for Leslie Kong, Duke Reid, and Bunny Lee she left the business and Jamaica for Tortola in the British Virgin Islands and stayed there for almost two decades. Having returned to Jamaica in 1987 the same tune worked its magic again when she recut No No No in 1994 with Steely and Clevie and hit the US and UK charts. Sadly, neither incarnation of the song, a marriage of an original melody to some lyrics from Willie Cobbs' 1960 US side You Don't Love Me (itself inspired by Bo Diddley's She's Fine She's Mine) has ever given Penn lasting financial reward.
Now based in England, she has been busy with her label Da Beat, taking control of her music both old (she re-released her Vintage reissue compilation in January) and new (2004's poignantly named album 'Never Hustle The Music' and last year's single City Life – a foray into Garage). Dawn has also published an e-book autobiography 'The Story Of My Life' and again reconnected with her past by contributing to the 2008 movie 'Rocksteady: The Roots of Reggae'. Angus Taylor and Dawn were eventually asked to leave a major high street coffee chain when it became clear they were more interested in talking than drinking! But not before they had recorded this two part interview where Dawn talks openly about "that song" as well as sharing many memories from a history steeped career.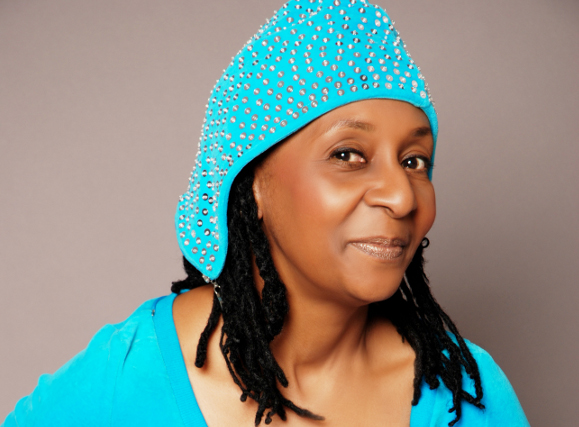 You learned the piano when you were a child.
When I was going to school in Jamaica from about five there was this lady called Miss Campbell. She used to teach me to play Mary Had A Little Lamb and all these little crazy things. Then I stepped up to doing exams where the examiner used to come from Royal Schools of Music to Jamaica. Luckily for us we had a music teacher called Mrs Lena Robinson, she used to play for the Pentecostal church. She used to sit behind the door [of the exam room] and hear everything, and she'd be able to tell you whether you pass or you fail or you'd got a merit or a distinction when you come out the door. She used to have a concert at the church, I forget the name of it now, beside the Pentecostal church on Lockett Avenue, and give everyone a reward for passing the exam. She used to play for the Pentecostal church so we used to go to the Pentecostal church as well. She even entered me in the Independence Festival Celebration with a girl called Hazel Stewart, her dad was a minister. We played a duet and we came first in the duets.
Read more…