When the long-awaited Marley movie was released this year many UK insiders wondered "Where was Delroy Washington?"
Delroy, the London-based Jamaican roots reggae artist and community activist responsible for albums like I Sus (1976) and Rasta (1977) was a close friend and confidant of Bob when they were living in North West London in the early seventies.
Now, following his involvement in the commemorative blue plaque for Dennis Brown at the singer's Harlseden home, Delroy is helping unveil a similar plaque for Bob at his former dwelling 15 The Circle, in Neasden on Saturday 8th September.
In this exclusive extract from his feature-length forth-coming interview with Angus Taylor for United Reggae, Delroy shares his memories of meeting Bob for the first time in 1971.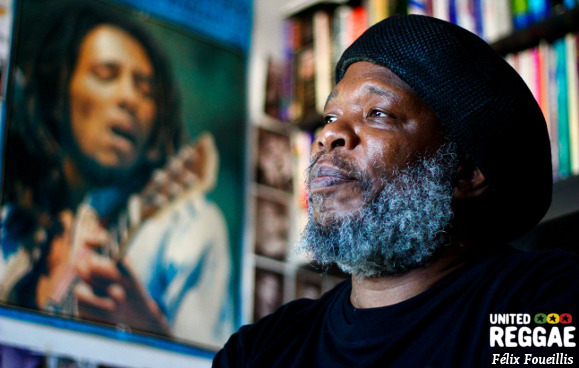 "I was moving with the guitarist Ranny Bop. I was shacking up with Pat Kelly and Ranny Bop on Yewfield Road down Willesden, Roundwood Park side. I was forever getting thrown out of my house because I used to stay out too late and stuff. My family didn't want me to be a musician because as far as they were concerned I had a better education than that.
One day I heard Pat and Ranny Bop saying " Bob Marley deh yah yunno". It was like a big thing. Bob wasn't someone who had had the big hit records but Bob kind of had this aura about him. The way people talked about Bob, they had some kind of respect for him and the Wailers.
I was always going up to Trojan Records anyway because I kind of got in there with Pioneers and Bob Andy and everybody and they had signed me up to a little deal with B&C Records. So I had access and I used to go up there and talk to the receptionist girls because they used to have some nice receptionists!
Read more…