There is no one, single most important person in Jamaican music. But if such
a contest were to be tallied, guitarist, arranger, A&R man and all round
eminence Ernest Ranglin would be very high on the list.
Spanning jazz, mento, ska, rocksteady and reggae the Manchester parish born
maestro seems to have been present at nearly every crucial moment in the music's
history. From playing on the first mento discs to cutting the maiden album on
Island Records, from birthing the ska with Coxsone to working
behind the scenes at Rocksteady HQ with Duke Reid, from
overseeing arguably the first reggae session in 1967 to working on Police
and Thieves in 1976, Ernest has done it all. Not least the steady stream of
highly acclaimed solo albums including 1972's Cedric Brooks
collaboration 'Ranglin Roots' and the jazzified reggae standards of
1996's crossover 'Below The Bassline' – alongside his spar
Monty Alexander who he met in the late 1950s playing with Clue
JU and The Blues Blasters.
Angus Taylor spoke to the great man during a brief return to Jamaica after
some exultant shows in London and Tokyo – the latter featuring him, Monty and
Sly & Robbie all on one stage. Mr Ranglin warned his memory for names was
not perfect, given his countless musical activities over the years. But he still
gave an interesting interview, part one of which is below.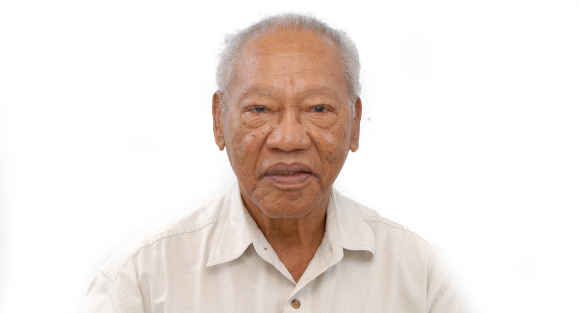 Tell me about how you first picked up the guitar…
I saw my two uncles playing and I would wait until they went to work and then
would try to go behind their backs and do whatever they were doing! But that
wasn't really anything that could lead on into writing music or reading music.
So I didn't really start to play and start practising properly until I was about
fourteen years old. I asked someone to teach me and the price they told me was
so expensive that I said "Ok, I have been to school and I think I had an idea. I
can understand what I read" so I bought a guitar tutor. Two books that I studied
were Ivor Mairants from England and Mick Manilow  from Australia. Those were the
two books that I started with. After that I started with some other books that
teach you general rudiments and so forth. I started to try to learn to read and
there was one person who taught me a few ideas about the reading.
Read more…