No one sounds quite like Etana – first lady of radio-friendly roots reggae and modern soul (whose vast voice can dwarf all but the most cut-through combination tune partners!). With the release of her third long-format for VP Records, 'Better Tomorrow', that sound has never been so united or refined.
Partly it's because she's finally got to make an album with a single producer at the helm: Shane Brown, the man behind Busy Signal's 'Reggae Music Again'. But it is also due to her maturing song-writing, increasingly toned-down vocals and lyrics informed by landmark life experiences such as becoming a mother for the second time.
Angus Taylor spoke to Etana at home about her new record, her disdain for current gothic trends in Jamaica, and how childbirth can be a political move…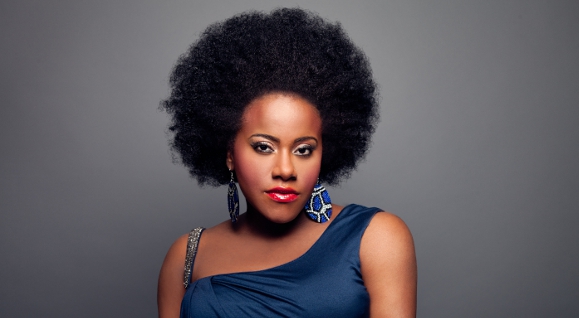 On previous album Free Expressions you worked closely with producers like Curtis Lynch and Flava McGregor. Is working mainly with one producer where you want to be right now?
I think so. You get to tell a better story, and have one sound throughout, so it sounds like one complete album. Different producers mean you have some mixes all the way at one level and some at a lower level, so here everything is at one level. From the first album all the way up to this album, I think I've done reggae in so many different ways, but still managed to keep the message in there and keep the root reggae.
Read more…