On 19th March the seminal UK reggae label Fashion Records began reissuing its back catalogue via online distributor Believe Digital. Founded by two schoolfriends John McGillivray and Chris Lane (who together started the Dub Vendor record retail empire from a Clapham Junction market stall, selling pre release 45s) Fashion's debut single, Dee Sharp's cover of Leo Hall's Let's Dub It Up, took the UK reggae chart's number one spot in the summer of 1980. Two years later John and Chris set up their first of several South London premises titled the A Class studio cranking out superlative contemporary reggae in all forms. From UK deejay classics like the late Smiley Culture's massive 1984 hits Cockney Translation and Police Officer to lovers fare by Nereus Joseph and Maxi Priest, the duo showed an unerring versatility and reactivity to what was happening in dances in the UK and Jamaica, navigating through the digital revolution and even putting out jungle tracks in the 1990s as their own works got sampled and set to 140bpm. By that time Fashion had a strong link with Donovan Germain's Penthouse Records, and had kick-started the careers of apprentice-engineers-turned-producers Gussie P of Sip-A-Cup and Frenchie of Maximum Sound.
In the new century the label wound down, but following the closure of the final Dub Vendor store last year the time seemed apt for Fashion to make a comeback. Angus Taylor spoke to Chris and John at John's offices above the shop about their roles one of UK reggae's historic imprints and the heady times in which they plied their trade…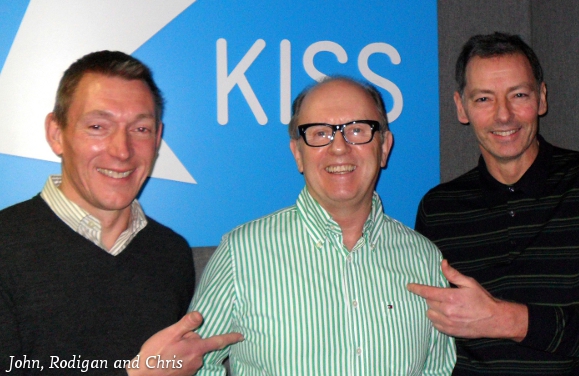 Chris and John, how did two seventies schoolboys become such big reggae fans?
Chris: At that time everyone was being skinheads. Reggae was the fashionable music at that time, so we just developed a friendship over that. Really we were some of the few kids who didn't give up on reggae when we started wearing flares. Skinhead wasn't really a movement, it was just a fashion. When everyone started growing their hair longer and wearing different clothes 99% of skinheads went off and listened to the Faces and David Bowie but me and John didn't.
Read more…