Partially sighted singer Frankie Paul (born Paul Blake, 1965, Kingston) is one of the most prolific Jamaican recording artists of the 1980s. In an era when the deejays were increasingly ruling the dancehall Paul proved to be the exception, cutting hit after hit in a voice that has been compared to both Dennis Brown and Stevie Wonder – who he met and was inspired by while still at school. Under the patronage of Earl Chinna Smith he recorded his first tune at age 15. His big sides like Worries In The Dance and Pass The Tu Sheng Peng are played ferociously in dances today and he is still in excellent voice, touring around the world. At the time of writing Frankie is preparing to release his new solo album on his recently established Coffee Walk label. Angus Taylor spoke to Mr Paul as he and his management were having dinner post-performance at Reggae Jam in Bersenbrück, Germany in the summer and got a quick snapshot of his hugely productive career, all told in his distinctive trans-gulf-of-Mexico drawl.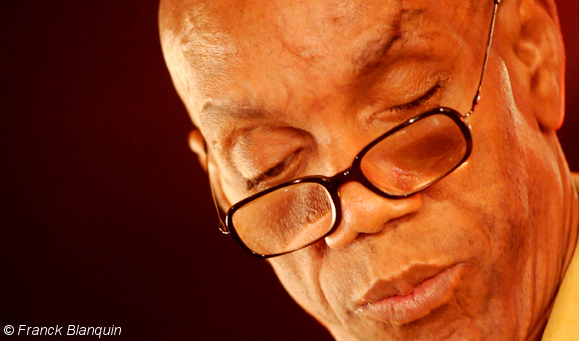 You grew up with music around you because your mother used to keep dances.
She used to keep dances but she used to go to church also and she used to sing there. So I got all what she had because she's now passed away.
Tell me about your time at the Salvation Army School for the blind.
It was a wonderful time. It was filling and it was learning. There I was taught a whole bunch of things which I memorized and brought out in my everyday life and everyday living.
You had acting lessons there – how have you used that in your everyday living?
Well, I've used it quite a few times but I've never quite got to the international stage of it, which I've always wanted to try. I think I'm going to try it next year. See if I can get into being in a few movies. I'd like to be in space movies, like sci-fi. Alien movies. I'd like to play the man who comes from another planet (puts on alien voice) WHO ARE YOU??? WHAT ARE YOU DOING??? IT IS NOT REQUIRED FOR YOU TO BE HERE!!! I AM GOING TO SEND YOU BACK DOWN TO EARTH!!!! (laughs)
Read more…