Since our last interview with Gappy Ranks he has continued on the path that took him out of poverty and homelessness to being the UK's number one young reggae star. He's released second album 'Thanks & Praise' – exploring the more modern dancehall and one-drop side to his repertoire. He's played in Sheffield with David Rodigan, toured Japan during the earthquake (which he documented in song with I Was There), and performed bittersweet ballad Longtime (about the life he left behind) on the BBC's flagship music programme Later With Jools Holland. But Gappy still lives in his local area and strongly believes that others can achieve what he did if they are prepared to follow their dreams. Angus Taylor spoke with the man and his manager Pierre Bost at Gappy's North West London studio where he was voicing a Happy Birthday tune as catchy as the one sung around the world…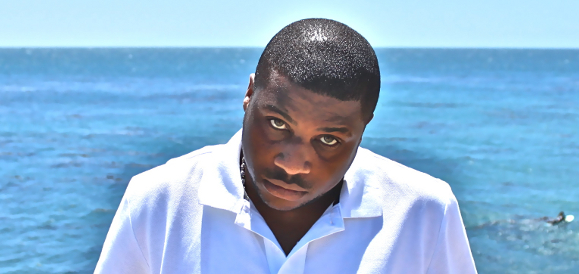 You've given the people vintage rhythms with the Peckings album. Now you've released your first one drop and dancehall album Thanks & Praise.
Put The Stereo On was a Studio 1 album talking about my childhood and the present day. The new album is exactly what it says, giving Thanks and Praise. I don't believe an album should be songs just thrown onto a cd and compiled. It's like cheating the listener. So my album and my songs tell a story and they're all laid in a certain way and pattern. You'll find Thanks & Praise produced by Jazzwad, One Day At A Time, dealing with my own personal relationships in a way everyone can relate to, songs like Tun Up featuring Russian, it's new, it's modern. You'll also find Better Must Come which, if you're in your down or worst times, it can only get better when it's at its worst. Also Could A Run Away featuring Delly Ranx which is about how many times I've had to stand up and face the facts and what life threw at me. The people have a lot more important stuff to buy in the world – they need their toothpaste, toilet paper, got to pay rent, all these things – but if they have a little left over in these times of recession, buy the Gappy Ranks album because it's a good buy and a good listen.
Read more…