Byiome Muir, who sings and deejays in equal measure as I-Octane, grew up in Sandy Bay the musically fruitful parish of Clarendon. A boisterous, ambitious youth, he began attracting notice for his musical abilities while still at school, but his extracurricular performances took a back seat to his studies as he prepared for a career in architecture. Sadly his application for a student loan were rejected and his single parent family lacked the means to support so long a period of vocational study. However, this freed him up to focus on his music, until a passing producer seeing him hanging around outside a locked Kingston studio led to an audition for Donovan Germain at Penthouse records. There he took the name I-Octane in reference to his energetic temperament yet it was after he left Germain's stable for Arrows Recording three years later that he had his first hit Stab Vampire in 2007. A slew of heavily rotated singles and show bookings followed before the fine-locked vocalist made the transition to established star with an attention-grabbing performance at Reggae Sumfest 2011. Now he is poised to cement his fame internationally with the release of his official debut album 'Crying To The Nation' overseen by Shaggy impresario Robert Livingstone and distributed by VP Records. Featuring a variety of producers such as Livingstone, Dean Fraser, Paul "Cashflow" Mitchell, Christopher Birch and engineers including Laurent Tippy Alfred and Shane Brown, the album is set to drop February 14th. The same month, two years after he toured with Tarrus Riley across Europe, he will return to France and the Netherlands as a headliner. Angus Taylor spoke to a young man at ease with one-drop and dancehall rhythms, the science of marketing and social networking and, most crucially, the weight of expectation his shoulders…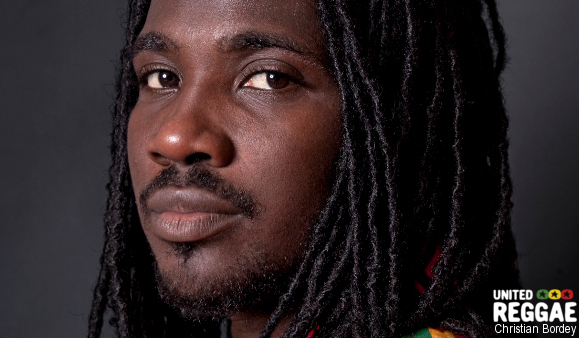 You originally wanted to be an architect. Designing buildings is similar to making music in that you create things that people will remember. Did you have big ambitions when you were young?
Yeah man. I actually did well in school in that department but apparently the world boiled down back to money again. I mean you have enough youth with enough talent but if the financial backing is not strong so they just have to settle for half the amount they could accomplish. I was in school but my mother never really had the money to finance my education so I after I left pre college with two year diploma I had to just stop. Musically I was just a diamond in the rough talent so music something I did in my spare time out of natural love for it. It wasn't my main focus because education came first. I'd just do it voluntarily just like I'd play football voluntarily. But after I left school the passion for it grew and kept on following me. Growing in the slum you never want to become a non-progressive element involved in crime or violence so I just occupied my time with music.
Read more…