Janine "Jah9" Cunningham has caused an enormous stir with her prodigious debut album 'New Name', produced by Rory Gilligan of Stone Love. This is roots music of old, made in Jamaica, with the same jazz inflections that bolstered its counterpart in 1970s London so great. Jah9's vocal, lyrical and spiritual confidence seem to have sprung fully formed so it was a necessity for Angus Taylor to seek her out for United Reggae to discover where she and her poetic music came from.
It is a testimony to the strength and self-determination of Jah9 that after several false starts the interview took place on her terms between 12 and 2am London time – a commitment that only Sizzla Kalonji has inspired in the past. Jah9 had an uncanny ability to anticipate each follow up question before it was asked and spoke at length with steely conviction. The resulting two part story is in essence authored by her in answer to a few pointers on topics. Part one deals with her education prior to becoming a professional musician, both inside the system and out. Part two, on her music, will be published soon.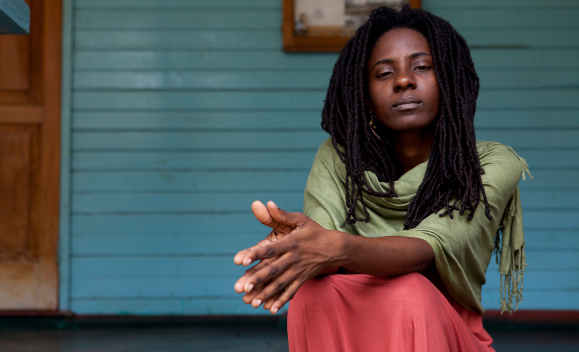 On the name "Jah9" and its significance
"When I was younger my uncle used to call me Jah9. He was the first one who actually pronounced it that way and it just took on. He isn't even Rastafari or anything.
As I went to high school, even before I came into consciousness, I was drawing my name as J-A-H and the number nine and writing it on the desk tops! So I started visually seeing my name as Jah9 right from the desks at school.
As I grew older and felt the significance of the name of Jah as The Most High it just made me want to hold on to it even more. I'd always wanted to have an African name because names are so significant to me. My sister had an African name and I was like "I'm the darkest one! How come she gets an African name?" (Laughs) So as the significance grew I just held on to it."
Read more…