In part two of the exclusive interview-meets-biographical-record with Jah9 we hear about how she came to be involved in music professionally. How her live performances gave rise to her unreleased first album with Beres Hammond, and how, with Rory Gilligan's project 'New Name', she became one of the new roots movement's brightest stars.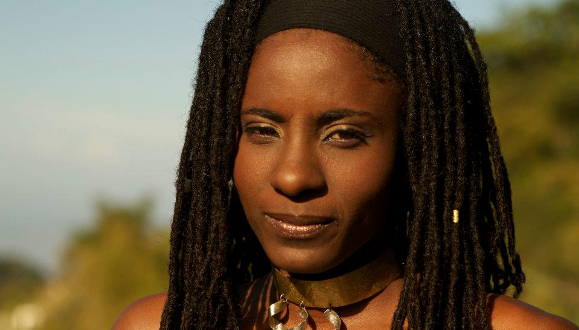 On having a live music rather than a sound system education
"(laughs) No! No sound system. Because of how I grew up I wasn't exposed to the dancehall culture. So it wasn't until I went to university that I heard a lot of these things for the first time. I'd always loved music but my background was traditional or contemporary gospel music, old jazz, negro spirituals; or through choirs I would sing classical music, learn Latin songs or memorise folk songs. It was all traditional. I didn't go to parties until I was in high school. At university I had all this time and all these personalities forcing me into it so I had access to it now. It wasn't going to a party. It was going over to the student union. I would sit and hear all this and because I learn music so quickly – if I hear something put to music I can learn a song in no time. That's why I used to put my studies to music! When I was exposed to this music there was some music I would enjoy and just watch how certain dancehall songs would affect me. The culture was really sensual and it was something completely new to me so I allowed it to just carry me for a while.
But it didn't sustain and then came Sizzla Kalonji and roots and dub and all this Rastafari driven music and I was in love again. I heard Sizzla saying some things I thought "Oh my God! Did he really just say that?" I remember when I heard that song No White God "I have no white God, don't teach me anything wrong, could a white God save me from white man oppression" – Oh my gosh, this man is saying this out loud and singing it! Then I just got into him. All of the brethrens I had on campus would listen to strictly Sizzla. Sizzla put out a lot of music and in that time that was all the brethrens were listening to. When he would sing "Praise Ye Jah, hail The Emperor" and I would still feel a little self-conscious about saying "Rastafari" but I was just loving the culture – it was so rich and reached me so deeply.
Read more…