In 1976 when Junior Murvin voiced Police and Thieves for Lee Scratch Perry over a rhythm laid by Boris Gardner, Sly Dunbar and Ernest Ranglin, he had no idea it would resonate far beyond Jamaica. It became a hit in the UK following the unrest at the heavily policed 1976 Notting Hill Carnival, and was covered by the punk band The Clash. 35 years later, with a new album, 'On Stage', in the works, the man from Port Antonio with the alarming high falsetto returned to London to play a concert with fellow punk rock adoptee Willie Williams. At the time relations with the police were again strained in the wake of the death of Smile Culture, and a month after riots would break out across the capital, resulting in calls for the Notting Hill Carnival to be cancelled. Angus Taylor spoke to Junior Murvin before the show and reminisced about his career and many legendary artists he met along the way…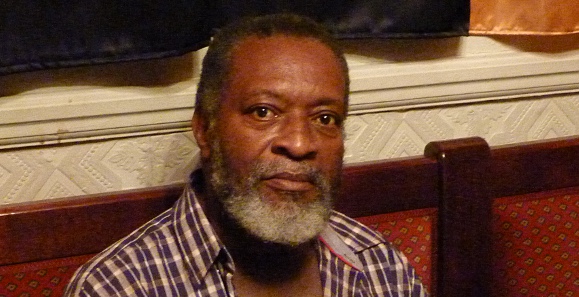 You grew up in Port Antonio. What was your own childhood like there?
I grew up as a Christian and my grandmother was a Christian. I was always appointed to do something. I pumped the church organ and I rang the church bell! For most of my childhood I had to do things in time. My grandmother sent me to church in time, I had to go to school in time – so I was kind of restricted under good mannership from my grandmother Essie Smith, may God bless her soul.
Why did you make the move to Trench Town via Montego Bay?
While I was living in Port Anthony my grandmother died – she was my great grandmother so I went to Montego Bay to stay with my next grandmother when I was 12-13 years old. I went to basic school in Port Antonio and attended Montego Bay Technical High. Then I left and went to stay with my auntie in Trench Town.
This was in the rocksteady era. What music made an impact on you at the time?
Definitely. I didn't really have favourite singers, not even now. Just the ones that sent something smooth into my mind. The singers that really sent soothing things to my mind were Nat King Cole, Billy Eckstine, Sam Cooke, Marvin Gaye. Then in Jamaica you had Ken Boothe, Leroy Sibbles, Derrick Harriott.
Read more…