Keron Salmon AKA Kabaka Pyramid created seismic waves with the release of his free to download Rebel Music EP last summer. Combining roots reggae and conscious hip hop as seamlessly as Nas and Damian, and featuring a guest appearance from man of the moment Protoje, the EP issued via his Bebble Rock label seemed to unite reggae fans across the world. Bebble Rock is a musical, social and familial community that grew up around Salmon, his brother and their friends in the Hope Pastures/College Green area of St Andrew. In 2002, after completing high school Salmon left Jamaica for Fort Lauderdale where he began rapping and making beats, finding the Bebble Rock crew had set up their own studio for him to work in on his return. At about this time he chose the name Kabaka Pyramid, bringing together the name of a former Ugandan king and the iconic polyhedron. Several hip hop mix tapes followed until another trip to the states in 2004 led to a meeting with fellow rapper Young Diction who introduced him to the producer Danger. Their collaboration single Dear Hip Hop was chosen to feature on a myspace invasion mixtape by DJ Green Lantern. In 2009 following two more hip hop mixtapes the Transition Volume 1 and Volume 2 Kabaka and his management team decided to fuse his hip hop and reggae heritage as one – and the rest was history. Six months after the dust had settled Angus Taylor caught up with Kabaka Pyramid to discuss his many sided talents…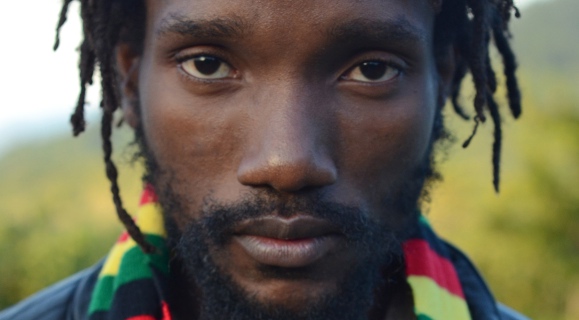 Your rebel music EP really took off last year. Why do you think it created such a buzz?
A few reasons. I think the sound isn't necessarily unique because it's often compared to Junior Gong and Protoje and such. But I think the sound blended in the way it was with the reggae and hip hop mix and the content – the level of information – that had a major impact on the reaction from people. I've been overwhelmed, trust me. It's a blessing.
I'm glad you mentioned Junior Gong. People compared Rebel Music to Distant Relatives – is this a flattering or superficial comparison?
Definitely flattering because those two are artists I look up to. Junior Gong and Stephen Marley's productions I look up to as a producer as well. I have no problem with when people say "You sound like somebody else" because I'm not trying to reinvent the wheel. You have to use your influences and mould them into your sound.
Read more…