Kemar "Flava" McGregor was born in Montego Bay and went to school in Germany where he studied sound engineering. In the last decade he has risen to become one of the biggest producers coming out of the island, playing a vital part in the rise of artists like Gyptian, Etana and Ginjah. Early in his career it was assumed he was one of Freddie McGregor's sons yet he has carved his own niche specializing in sweet sounding slick roots reggae. And unlike most Jamaican producers he favours one drop over dancehall, only relicking 3 old rhythms – all from his idol Coxsone Dodd. In the last year, however, he has undergone an acrimonious split from VP records over publishing issues using his Twitter and his blog to make a series of statements on the subject. Now he is taking a different direction with his Cool & Deadly rhythm, embracing international artists with a focus on UK lovers rock. Angus Taylor spoke with Flava about his new project, what he sees as a crisis in Jamaican music and how illegal downloading actually helps sales…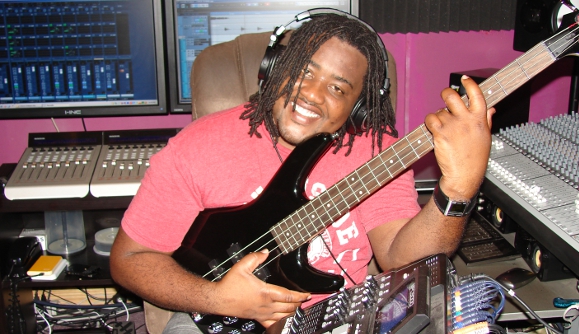 You're releasing your Cool & Deadly rhythm at the end of the month – tell me about that.
The Cool & Deadly rhythm is something I've been working on for over a year now. Like most of my releases it took me quite some time to put together. This is a totally different release from all Flava McGregor releases. It doesn't just feature artists from outside of Kingston, Jamaica – it features artists from the UK, Germany, Canada and the US. So it's something different, interesting and more of a lovers rock vibe because as you can see there's not much lovers rock out there right now and lovers rock has contributed to reggae a lot. So I have really taken time out to work on an international project that can bring that taste because the reggae industry is kind of down right now. Nothing interesting has really come out lately and with what has come out I haven't really seen a buzz or anything exciting about it – for reasons I don't know. That's why I've taken time out to work on this project so it can bring some spice into reggae.
Why did you decide to work with some of the UK's lovers rock giants like Maxi Priest, Janet Kay, Carol Thompson, Peter Hunnigale, Lloyd Brown…
As you know Angus, most of what's coming out of Jamaica is not interesting. Most of it is violent. Even the lyrics of most roots artists isn't exciting. So I think it it's time for some lovers rock. As you know my name got out there through some of the young artists I developed like Gyptian. Everything that comes out of Jamaica, you can predict the artists that are going to be on the project. It's the same thing we do. So this time I wanted to reach out to some talented artists and some veterans that 90% of people in the reggae industry in Jamaica and the US have never heard of that are huge and very popular. So I made some contacts and reached to Janet Kay and Carol Thompson's manager and said, "Hey, I'd like to work on a project with these artists" and that's where it started. I sent them some stuff and they liked it so now we're developing a working relationship – because this is not going to be the only thing they're going to be on.
Read more…