In a follow-up of sorts to our two part interview with Fred Locks [READ IT HERE], Reggaeville got the chance to chat with another veteran Rastafarian singer known for a striking unusual voice and a quality-over-quantity back catalogue. Frank Dowding, dubbed Kiddus I ("Blessed one" in Amharic) began recording in the early 70s as a solo artist and as a member of Ras Michael's Sons of Negus. But his big moment came via an iconic scene in Ted Bafakolous' 1978 film Rockers, when main character Leroy Horsemouth Wallace arrives at a Jack Ruby session to see Kiddus singing the hypnotic Graduation in Zion. Like Fred Locks, Dowding never stopped laying tracks after the late 70s – in JA, the US and the UK – yet somehow many results were lost or failed to see release.
A couple of compilations from rescued tapes aside, Kiddus did not put out an album until 2005, when he voiced for the French label Makasound with Earl Chinna Smith's acoustic collective Inna De Yard. This gave rise to 2009's Green Fa Life: the musical mouthpiece to an eco-friendly agriculture programme he has been running in Jamaica. An appearance at France's Reggae Sun Ska festival with Sebastian Sturm's band Jin Jin resulted in his third album Topsy Turvy World. Issued in February 2013 it attempts to right the missed opportunities of the past – by creating vintage 1970s roots rhythms using Jin Jin and old friends like Familyman Barrett, Chinna and Sticky Thompson.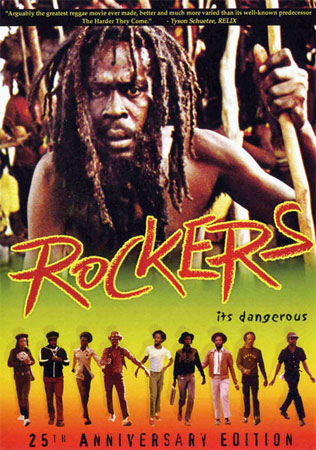 It's fairly clear when talking to Kiddus I that he is more bemused than embittered by his less than prolific output and the lack of royalties from his cameo in Rockers. But then, he takes the view that music has always been a vehicle to further a variety of good works: from his 70s involvement in the Café D'Artique arts and crafts commune or the Peace Movement to stop political violence to Green Fa Life today. Reggae historians may be interested to hear below that Kiddus was one of the last people to see the equally under-recorded Jamaican poet Michael Smith alive. They can also listen to a phoneline recording of an original poem he recited to Smith on that fateful day in August 1983 (apologies for the quality of the sound being quite poor).
Unusually for a Jamaican youth, you went to a Quaker School – Happy Grove High.
(laughs) I got a scholarship for the school back in 1959-60. I think it was one of the only Quaker schools in Jamaica at the time – there was also one in Highgate. It was not much different to other schools but I did get to do the history of the ancient Sumerians – not many schools at the time had that text. In church there was a period of silent meditation. We went to church every morning. I was in the choir. In a sense it was a co-ed school with boys and girls – and I had a good time!
Read more…