Leroy "Mafia" Heywood and David "Fluxy" Heywood – out of Tottenham, North London, UK, – are Britain's most famous reggae rhythm section come production team. They grew up around their uncle's Wizard Hi Fi and in the mid 70s formed their school group the Instigators – catching the attention of neighbour and local scene eminence Fatman who helped link them with the best and brightest vocal talent of the day. Their success as a backing band and as rhythm makers for labels like Chris Lane's iconic Fashion imprint snowballed until 1987 when they forged their eponymous label, travelling to Jamaica to record for Sugar Minott and eventually Donovan Germain and Beres Hammond. Lately, the dynamic duo have been touring Africa and the UK with Luciano, playing the One Love Peace Festival with John Holt, and releasing critically acclaimed albums with both veterans like Little Roy and newcomers in Adele Harley. The brothers' impenetrable synergy as a musical unit is matched by their habit of finishing each other's sentences! Angus Taylor met them outside their regular weekly session at West London's Stingray Studio to talk over what has been a varied and truly remarkable career.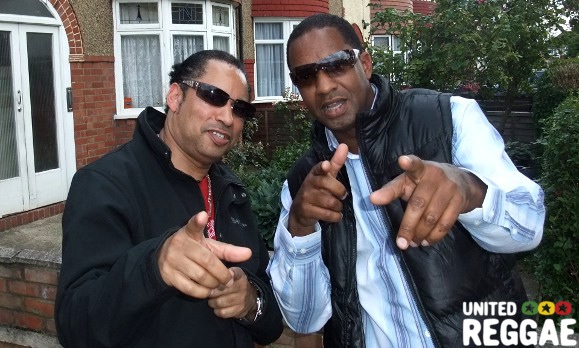 EARLY DAYS
How did you get into music? Your uncle Ivan had a sound…
Mafia: We had a sound system in the house which we grew up with and he had all the tunes from the ska tunes coming to the rocksteady. Me and Fluxy used to take them – and these were the days of paraffin heaters and lino – and we used to slide on them and use them as skateboards! But growing up listening to all that we knew all the new tunes, so we used to go to school – anybody used to sing a tune and I'd say "I know that tune", you know what I mean? So we had a good knowledge of tunes. We knew who Toots & The Maytals were, Prince Buster, Desmond Dekker, Pioneers, Skatalites, Bob Marley – we grew up listening to all of them.
Fluxy: We were getting pre-releases from Jamaica and UK releases from his sound system box and would stand on a chair and play them. So the knowledge flowed from there.
M: Yeah we used to rush home and whoever got to the turntable first, that was his evening sorted!
So it was sound system first before music.
F: Yeah. And then my mother bought him…
M: …a guitar for five pounds from a friend of mine. Because we used to go the Tottenham school and there was a school band that used to play in music lessons and I used to say "They wicked". Then I said to my mates "I want to be a producer" and they kind of laughed!
Read more…