In the run up to the release of Necessary Mayhem's 'Trilogy' Series United Reggae spoke to a featured artist who has been recording for the label from almost day one – Sweden's Million Stylez. Raised by immigrant parents in the Stockholm suburb of Sollentuna, the hip hop loving Kenshin Iryo was gradually seduced by the more melodic vibes of reggae and dancehall, travelling to Jamaica to win a coveted fourth place in Red Stripe and Irie FM's Big Break talent contest in 2005. Since then he has released two albums, 'From A Far' and 'Everyday', with a third in the works. Thanks to Siobhan Jones and Curtis Lynch of Necessary Mayhem for making this interview possible…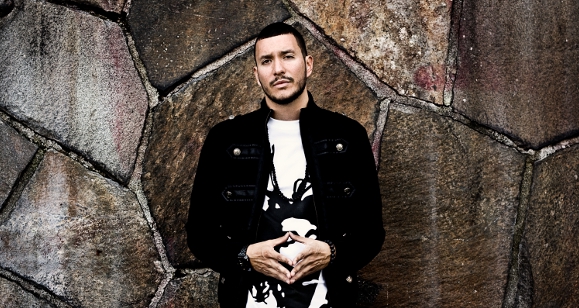 Your mother is French and your father is Japanese. How many languages were spoken at home when you were young?
When I was really young I only knew Japanese and French. I was born in Sweden but I spent a lot of time in Japan and France, so I got to learn French and Japanese fluently. I came back to kindergarten and the teachers told my parents to start speaking Swedish alone, because my Swedish was really bad. That's why my French is not good at all and my Japanese is now only a couple of words. My Swedish is really good though! (laughs) And English, I learned from TV and music, MTV and DJ Kat Show, Sky Channel – I actually learned English like that!
Read more…