In 2009 United Reggae interviewed Gramps of Morgan Heritage during the group's hiatus to pursue solo careers. He dismissed and assuaged any fears on the part of fans that he and his siblings Peter, Mojo, Lukes and Una had parted permanently saying "God is working in mysterious ways but the group is not broken up. We're just doing some solo albums." His words were confirmed in March when the band announced the release of their first single in five years The Return, produced by Shane Brown, promising a European tour and an album in 2013. Now, Morgan Heritage have dropped a five track taster EP bearing the same name. Angus Taylor caught up with Mojo and Una in London after a triumphant performance in honour of their regrouping and 50 years of Jamaican Independence, where they broadcast Usain Bolt's 100 metres win live into the venue. Here is what they had to say about the new songs, their time off, the historic concert, Una's hidden talents and the resemblance between the logo for their latest release and a certain film franchise…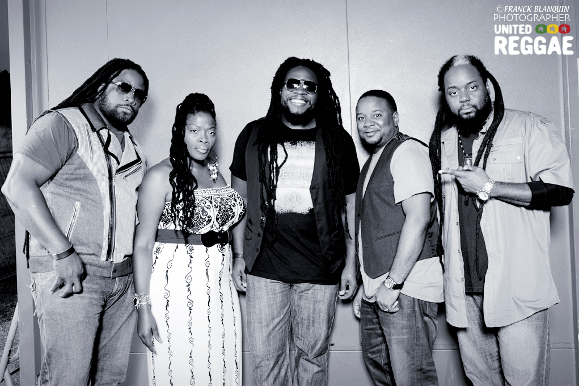 So, 50 years of independence, the Olympics, the return of Morgan Heritage… how many landmarks is it possible to have in one summer? Did it feel strange to be away from Jamaica for the actual independence day?
MOJO: We're just happy to be invited to play a part in this monumental moment. We didn't plan this. We planned to come back with a studio album until 2013 and that's still the plan. But certain opportunities presented themselves and we're here and we're glad! At this time of year we're not normally in Jamaica. This is a touring season and we're normally on the go so it wasn't strange at all.
Read more…