Since we last spoke to Perfect, the fiery performer from Bamboo St Ann's has released fifth full length effort 'Back For The First Time' with Californian production house Lustre Kings – a return to the organic roots sound that made his name. Working with the Lustre Kings team of producers – Andrew Bain, Laurent Alfred, Nick Listrani and David Goldfine – he has once again created a contender for the best album of the year. The time seemed right to hear from one of our most passionate and eloquent past interviewees so Angus Taylor caught up with Perfect shortly after he had stepped off a plane in Poland on his two month European tour. He had just entertained a rainsoaked but joyous crowd at Ruhr Reggae Summer and performed second single HIM Smile in Stuttgart on the day of Haile Selassie's birth. Together they discussed his globetrotting recording habits, the quest for authenticity in reggae music, the misfortunes of two of his favourite artists and why he has yet to commence a long term project on the island he calls home…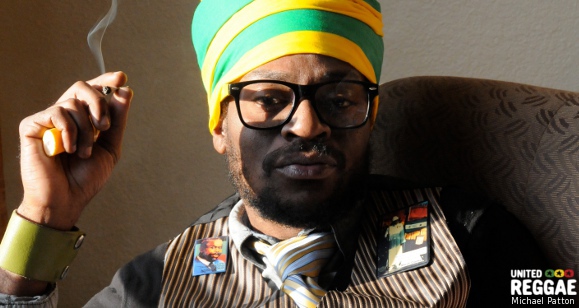 Is Back For The First Time a concept album and if so what is the concept?
Well, it definitely is a concept album and the concept is Perfect going back to the authentic side of Perfect. Because over the years I have played with different genres of music and different producers from locations around the world so we just decided that for this album we were going to have a very rootical authentic approach to it. Bringing back the same vibe you got from the original Perfect songs like How Come, Handcart Bwoy, Black Marcus and all those songs.
What was the process of making the album like? Did the Lustre Kings team come to you with some rhythms or did you come to them with songs and they built the rhythms behind you?
I would say it happened both ways. This album started about two years ago. I was up in California for the first time in Santa Cruz and I met Lustre Kings after doing a concert. At that time he just wanted to voice a couple of singles so I took the rhythms from him and I went back to Jamaica and recorded the two singles. Then, after sending the songs to him, I got about another five rhythms from him a week later. So after I recorded two out of those five songs I was already thinking about doing an album. Their rhythms were very special – the composition of the rhythms, the vibe and the whole arrangement just wasn't another ordinary rhythm that I felt like doing a single on. Somehow the rhythms motivated me to start an album.
Read more…