Anyone who knows Perfect understands he has many sides. And just as in 2009 he followed up his highly rootsy second album for IrieVibrations 'Born Dead With Life' with the lovers of 'Karma' for his own Chalice Palace Records, now he has countered last year's equally organic and cultural sixth effort with Lustre Kings 'Back For The First Time' with another American produced effort for Seattle's Dynasty Records 'Journey Of 1000 Miles'. It's a more digital release than the vintage musicianship of 'Back For The First Time' and contains sojourns into pop like the Lady Gaga name-checking Roll With The Billionaires. But, as he explains to Angus Taylor, while stopping in Massachusetts after his European tour, it's all part of a wider plan of diversification for the Perfect brand – including some forays out of music into smoking paraphernalia…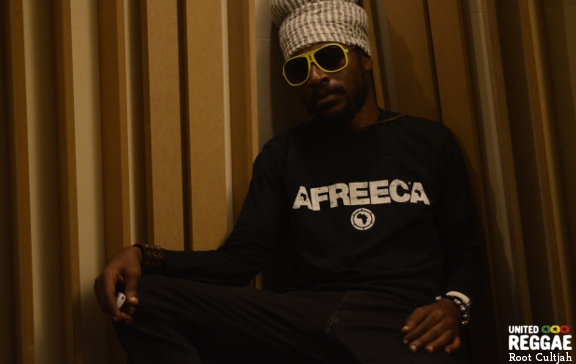 Your new album is called Journey Of A Thousand Miles – the meaning?
Every step you take in life is a journey. And apart from the musical side of Perfect there's also a personal side. Over the years there have been a lot of ups and downs combined musically and personally when it comes to my career so this album is just thinking of how I have trod over the years up until now.
What kinds of ups and downs have you faced in your career?
You have politics in the business – that's number one. Sometimes you think you could have done more or been much more of a household name so to speak. Problems with record companies, promoters and sometimes people who come along and call themselves managers or advisors. Music is just like any other job out there – it's just that when you get off stage from performing for the people a lot of people don't know what happens next.
Read more…