English label and regular intercity club night Reggae Roast celebrates its fifth birthday this year. Angus Taylor spoke to co-founder James Harper AKA Moodie about their story and how they'll be celebrating.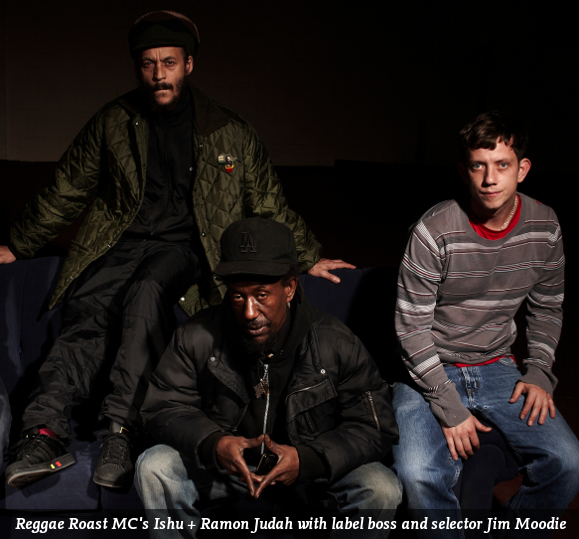 How did you get into reggae?
I got into reggae through my older brother. He is 14 years older than me (different mum) so when I was very young in the 80's he was a teenager and was a massive collector of Yard Tapes and Vinyl. I remember he used to have a whole wall covered from the bottom to the top in Yard Tapes. When I was a teenager, I was really into hip hop. I started DJing and collecting vinyl so my bro started passing me down some of his tunes that he had doubles of. I also started going to dances and followed Solution Sound and used to go and see Shaka and Aba Shanti among others. There wasn't very much reggae events happening back then, but I always loved going to a proper reggae dance more than any other club night. I remember feeling like that even when I was a hip hop DJ. I just preferred the vibe. I started to buy the odd reggae/dancehall track and slip then into my Hip Hop sets. After a while I had a pretty decent collection of reggae, but nowhere to play them out.
Read more…