In Part Two of our feature length interview with drummer extraordinaire – and one half of dynamic duo Sly & Robbie – Sly Dunbar, Angus Taylor finds out about their current projects. Right now the "Riddim Twins" are gearing up to release new albums with Shaggy, Bitty McLean and Brinsley Forde to name just three. Sly's drumming in the late 70s and early 80s was so futuristic that (to pluck an example from the air) it is possible to mix ragga jungle straight into roots reggae via his game-changing Black Uhuru tunes. And today, as Sly explains below, the younger drummers in Jamaica could learn a thing or two from being as forward minded as he…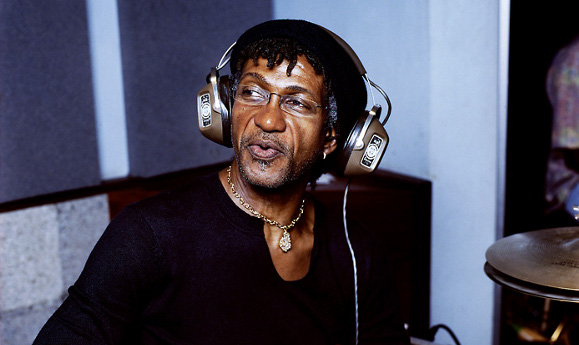 Your last dub album Blackwood Dub has got a lot of critical acclaim as a "back to basics" dub record. Tell us about Alberto Blackwood and his role in inspiring the album.
Burur is like an engineer who came in as an apprentice. He's a good friend of Robbie. Robbie brought him in and he's been around us. I make a lot of rhythms for him so I was talking about dubs because they always love what we have done and when they see us playing this thing live they always give praises. So we said it would be a good idea to dub it out. We went in with Mikey Chung, Robbie Lyn to Harry J's studio and laid down the tracks and that was it (laughs). Then Robbie rolled up with an additional bassline and I did some percussion stuff. I wanted to make it sound – not like a new dub but have some of the old elements with new little things to make it sound fresh.
Read more…