In the 1960s when Jamaican and West African music first reached out to the world it was commonplace for a band to be led by horn players. By the 80s the decline of the influence of jazz and the rise of the synthesiser left the brass component of a touring reggae ensemble most likely to be dropped for budgetary reasons (the continued prominence of Dean Fraser being the exception to the norm).
South London's Soothsayers, who fuse reggae, Afrobeat, and many other styles as they see fit, were founded and led by their horn section, using a variety of more traditional elements like guitarists, drummers and keyboardists as the situation and track demands. They have been similarly collaborative when it comes to guest vocalists on their albums: the third, 'One More Reason', including appearances from Linval Thompson, Michael Prophet and Johnny Clarke.
But for their fifth long playing release, 'Human Nature', chosen as one of United Reggae's Favourite Albums of 2012, the group have elected to do all the singing themselves (although they have an album with recent tour-mate Cornell Campbell in the works for 2013). Angus Taylor met up with trumpeter Robin Hopcraft and saxophonist Idris Rahman in a London watering hole for a chat about their refusal to be categorised, their increasingly political lyrics, and what the title of their record really means…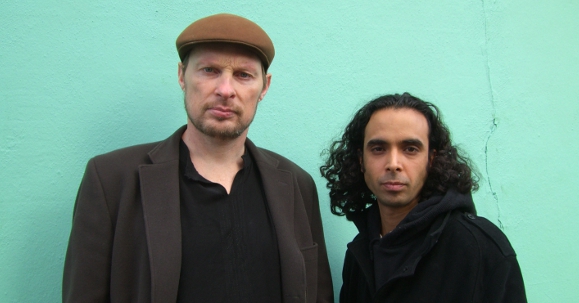 Your new album has no guests and you've brought your own voices to the forefront – how did this come to fruition? Was it something you always wanted to do?
ROBIN: Idris was the one who was convinced it was going to be a good idea. Idris is very positive and a lot of singing is about that. Most musicians can sing but it's about having the confidence. Singing is a very personal thing – if you're an instrumentalist you can actually hide slightly behind your instrument because every instrument is a voice. So that jump from being an instrumentalist to a singer is quite significant and quite hard – especially if you've been playing for a long time.
Read more…