Many current roots reggae artists claim to make music that harks back to the days of old. But not many can claim to have done this in a way so in harmony with modern times as St Lucian born, New York resident Taj Weekes. In just three albums he has carved out a niche for lyrical and musical prowess that invites even the dreaded comparisons with Bob. In 2010 he and his band Adowa released one of the year's best albums in third effort 'A Waterlogged Soul Kitchen', whose unusual title is a reference to the floods in New Orleans. But what is most surprising about Taj is that music is only a small part of his spectrum of activity: he is a published poet, runs a charity, They Often Cry Outreach, and is a mentor to young people in public schools. And, as Angus Taylor found out during a rigorous and open ended discussion in June, there's a lot more to respect and admire about this soft spoken yet quietly confident man than the incredible records he makes…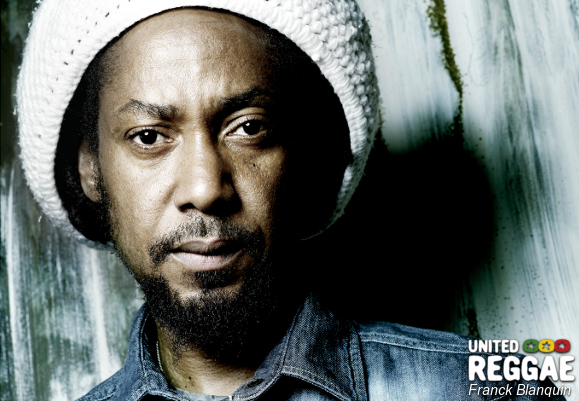 Tell me about your latest album A Waterlogged Soul Kitchen. How do you think that that album progressed from your previous album Deidem?
After the last album we already knew we could play roots reggae music and what I wanted to do was stretch the music a little bit by including some instruments that are not regularly found in reggae, like cello and violin. So I brought these things in and I tried to switch the subject matter a little further.
One of the lyrical themes that occurs on this album is violation: violation of people, of countries, of nature.
When I sat down to write the album there was no clear definition lyrically, the definition was more musically. But I think life, in and of itself, kind of just throws the stories at you and it just kind of came out that way. For the most part reggae is putting a rhythm to a poor man's cry but I think for some reason we've kind of focussed a little too much on the suffering of a particular set of people. I wanted to bring the entire thing into focus. I wanted to bring the story of soldiers after the war. I wanted to bring the story of African children because right now, rape is now used as a weapon of war. So I wanted to bring all of these things into focus. I wanted to bring child abuse into focus. So these are not regular reggae themes and I think that is what was the main difference between Deidem and Waterlogged Soul Kitchen.
Read more…