In the third in our foundation deejay and producer series we have the
privilege of speaking to David Sinclair AKA Tappa Zukie. Born
in 1955 Sinclair started as a drummer in a local jazz band before becoming a
child chanter in Kingston. The young tearaway, who used to run with a gang
called the Zukies, was sent away by his concerned parents and
mentor Bunny Lee to live in England in 1973. There he recorded
his first single Jump and Twist for London label Ethnic Fight and then
debut album 'Man A Warrior' with producer Clement
Bushay for Click Records. Yet Tappa's deejaying skills were not
recognized on his return to Jamaica so after a period of time spent as Lee's
bodyguard he set up his own production outfit and imprint Stars where he would
record a variety of artists from the Greenwich Town area and beyond including
Prince Alla, Junior Ross,
Knowledge and Horace Andy.
Returning to London in 1976 he found 'Man A Warrior' and follow-up
'MPLA' had become hits – attracting the support of Patti
Smith, Don Letts and other luminaries in the
burgeoning punk rock scene. Better still, he began to break out in his home
island too with the singles Oh Lord and She Want A Phensic,
leaving the former rude boy and political activist in the enviable position of
being a star on both sides of the Atlantic. A deal with Richard
Branson's Virgin records brought him into contact with the Sex Pistols'
Johnny Rotten – in many ways a similarly larger than life
character. But his acrimonious split from the company at the end of the 70s and
a dissatisfaction with the lyrical and musical direction of the 80s led to the
curtailment of his deejaying to concentrate on production. Now he has returned
as an artist with a new longplayer using exclusively old rhythms entitled 'X
is Wrong'. Angus Taylor spoke to Tappa Zukie at length just before the
PNP's election victory and the first part of their discussion follows detailing
his latest album and his early years in England and Jamaica…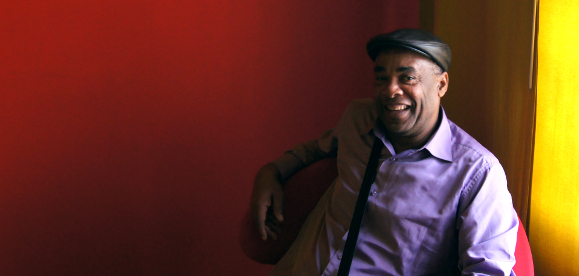 Why did you decide to make your first album since 2004's Cork and Tar
with Bunny Lee?
Because the production kept me away from myself. So now I have decided to lay
back on the production. People have been asking me why I'm not doing anything,
because I'm a good artist and should be making albums. So I decided to do some
work on myself.
The concept is an interesting one – tell me what "X is Wrong"
means.
The concept of X Is Wrong is just about thinking back on the things they
taught me in school. They taught me that when I do something wrong they give me
an "x" and when you do something right they "tick" you, right? But it's always
bothered me for the last couple of years: why do you have to make an "x" to
vote? And it's worldwide. Does that mean they are telling us that we're doing
something wrong? Because we know "x" is wrong and yet to uplift another man and
give him power we have to make an "x"? So that's the concept of the album, and
you know, Malcolm X put an "x" beside his name because he did not accept the
name that he was given by the country because those are supposed to be business
names.
Read more…