Quintessential reggae veteran Rod Taylor's honeyed voice was always a stark contrast to his "Rocky T" nickname, given by Trenchtown school friend Clive Finlay because the youth was "tough like rockstone". It was a voice that first came to the attention of the late Ossie Hibbert who recorded his debut tune in 1975 – setting him on the path to Jamaican chart success in the late seventies and early eighties with a string of producers before the business moved in the direction of digital and slackness. The same good timing was in evidence in 1991 when Rod relocated to France which was soon to become a European headquarters for reggae music. In March this year Taylor released his latest album 'Original Roots' with St Martin's Bob Wasa and Toulouse's Positive Roots Band: showing his class and consistency still unchanged. Angus Taylor caught up with his namesake on the road and asked for his favourite track off the new record and the story behind those crucial early sides that made his name – discovering three tantalising albums lost to posterity in the process!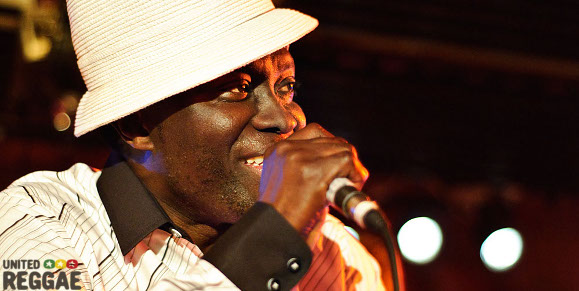 Badman Comes and Goes
Producer: Ossie Hibbert (1975)
My first live show as a youth coming up was with amateur artists at the Bohemia Club near Halfway Tree. I sang Sea Of Love by Phil Philips originally, sung by the Heptones, on the version side. The owner of the club was Mr Hamilton and the backing band would become big name musicians later. On bass was Ranchie Davis who I met that night. I also met Michael Rose. That night I won the Bohemia amateur show with Sea Of Love.
Read more…