Following our talk with Ranking Joe, United Reggae presents another foundation deejay interview – with the legendary U Brown. Born Huford Brown in 1956 in Kingston the young U Brown, like Ranking Joe, was exposed to music via his father. Along with many deejays in the late 1960s and early 1970s he was inspired to take up the microphone by the great U Roy. But for U Brown, as his name might suggest, the connection to U Roy was deeper than just musical influence – he views it as nothing less than his spiritual calling in life. And again like Ranking Joe, he decided to combine his deejaying work with production – having been encouraged to start his Hit Sound imprint by local sonic entrepreneur Bunny Lee. Angus Taylor spoke with the man who could be the first to toast the iconic lines "Blow Mr Hornsman Blow" after a doubleheader performance at Reggae Jam in Germany with his friend and next generation deejay Prezident Brown. U Brown speaks calmly and deliberately, but in a short interview window, he had a lot to say…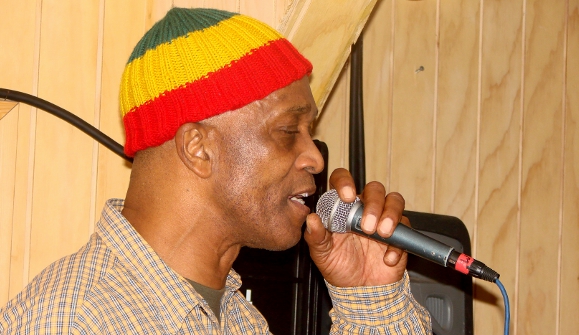 How did you get into music?
I originally loved music even as a kid but I couldn't identify if I should dance, sing, deejay or select a sound. So by going out with my dad, when he was having a drink with his friends and listening to the music I started to identify the things that I loved. Fortunately for me I moved from Western Kingston, two doors above Treasure Isle studio, which was the first place where I saw people like Tommy McCook and Winston Wright, Wire Lindo, and Jackie Jackson the bass player. I moved to Kingston 11, not exactly Waterhouse but the next community called Tower Hill, which was between Cockburn Pen and Waterhouse, an adjoining community.
Read more…