Winston McAnuff is many things to many people. He is the once underrated Jamaican reggae veteran who became a mainstream star in France. He is the master songsmith who has shown that his work can thrive in all forms of music while staying true to its roots. He is the Electric Dread – the cosmopolitan international Rasta who dresses like a rockstar and is at home in the Jamaican countryside or the streets of Paris. He is a winemaker and a patriarch of an immensely talented family that includes his songwriter brother John, his professional footballer nephew Jobi, and his sons: Kush, of Uprising Roots Band, and the late Matthew, a gifted singer cut down as he came to bloom.
In 2013 Winston is gearing up for the September release of "A New Day", the follow-up to his biggest selling album, 2006's hip-hop, balle musette and reggae fusion "Paris Rockin". The original confounded French xenophile reggae purists, yet some wider-ranging listeners consider it to be one of the great adult pop albums of the 21st century. The sequel reunites Winston with accordionist Fixi from the group Java, but this time includes Maloya rhythms from Réunion Island and drums by Afrobeat legend Tony Allen.
Angus Taylor caught up with the multifaceted maverick musical magpie in Gambia at the second edition of the Mad Professor's Back To Africa Festival. To the natural percussion of African birds and insects Winston spoke at length about the highs and lows of the last few years and played an exclusive acoustic performance of the track Magic Number that you can listen to above.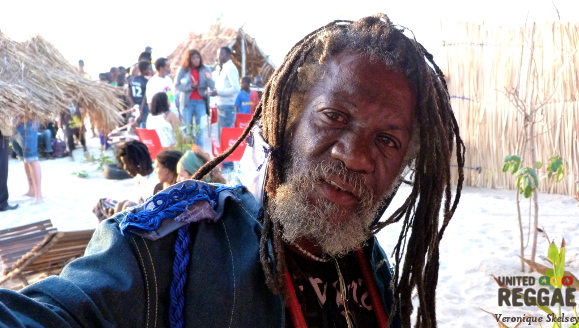 You are finishing up part two of the Paris Rockin' album. How's it taking shape?
We actually got signed to do three albums but I don't like doing the same thing every time. I said I'd just sign for one, but we're going to do three. It's started, we're doing them one at a time. I'm working with Fixi from Java. He's a keyboard man for Tony Allen too. Tony's going to play on the Afrobeat songs as well. Mathieu Chedid's going to do some guitars because he did it on the first one, Paris Rockin'. They're my friends, so we're trying to do a serious, big project. This time we are touching some different genres like the Maloya music. This was a supressed music for years on Réunion Island. It's different timing from the reggae: 6/8, whereas we work with 4/4. A lot of genres work with 4/4, Afrobeat and so forth as well. I'm doing some Afrobeat, but 6/8 is a really interesting timing to work with. Maloya is a beautiful music. When I entered it, the spirit inside this music is mad.
Read more…