These days non-Jamaican reggae and dancehall emcees are many. But few adoptees demonstrate the lyrical dexterity and versatility of Ipswich, England's YT. The man born Mark Hull is a 25 year veteran of the music having started chanting on sounds in 1987. However it was in the new century that he began to make his mark, impressing the famously tough crowds at Sting 2004, and then causing waves with his Cham do-over England Story and reaction to the July 7th bombings Wicked Act. As a result he only started recording albums relatively late in his journey. When much of contemporary street culture's response to political and economic strife is to dress up and party, the always socially conscious YT's third album 'Revolution Time' is his most outspoken to date. In this feature length revealing interview, Angus Taylor found out why…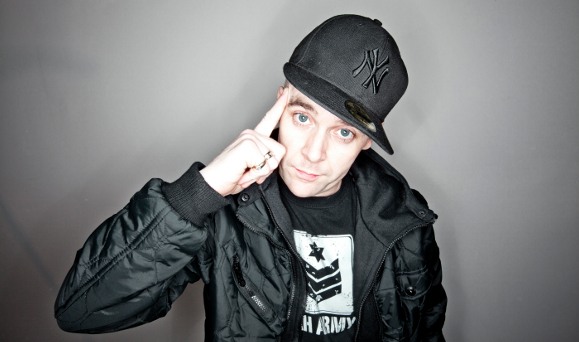 How did you get into reggae? Was it playing in your house growing up or did you seek it out?
I found it by accident really. My earliest memories are hearing it round a friend's house. I used to play football with him on the park, his parents were Jamaican. I was nine or ten. I wasn't even into music at that point, just football and kids stuff. Growing up I just found myself drawn into it. When I started to get into music, I was into ska, two tone stuff and I got into reggae through that. I just got into the patois from the music and because when my mates reached their teens it became cool for them to talk patois for certain things. So I just picked it up like that really.
Read more…