The pressure is on as Beres Hammond pulls out on the first night of the tour
Last time Morgan Heritage came to London's indigO2 it was historic in every aspect. There was the 50th anniversary of Independence; the pausing of the music to watch Jamaica take Olympic gold and silver; the power of the regrouped quintet's performance; even the fierce backstage competition to announce them. When United Reggae asked Peetah and Gramps Morgan how the group would top 2012, their reply was that this was the first time they, elder statesman Beres Hammond and first lady Marcia Griffiths had toured Britain as a complete reggae package.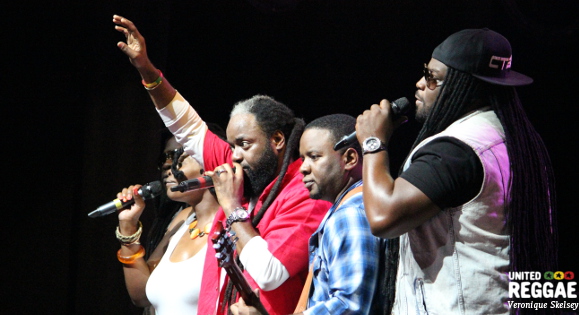 But on the first day of the tour it was announced that headliner Mr Hammond had cancelled all dates for "reasons beyond control". The alleged explanation – his drummer being denied entry to the country – has split opinion between those impressed at Hammond's stand against Britain's pedantic visa controls and the fans bitterly disappointed by the sudden denial of his presence. With Marcia already a living icon as the most constant female success in reggae – the pressure to make history swung back to the Morgans once again.
United Reggae opted for the initial date at Greenwich's indigO2 over the follow-up at heartland Brixton Academy (atmosphere is no substitute for sound). On a sweltering hot evening the long line of Beres diehards queuing for refunds at only one box office kiosk made admission slow and chaotic. Yet despite the depletion, the venue was decently subscribed: with patrons dancing enthusiastically to Greetings by Half Pint (booked to perform in Brixton the following night).
The Morgan family supplied both the closing and opening act: in the form of Gramps' son Jemere – backed by the familial band. At 18 his career is just beginning so he kept his set to his allotted 15 minutes. His voice, crisp and clear seems deeper with each show. "Have you guys heard of John Holt? Jacob Miller?" he asked before ending his segment with biggest track Neighbourhood Girl – fusing the rhythm to Sweetie Come Brush Me to a lyric from Tenement Yard.
Read more…