On Sunday, after a twenty year absence since its last incarnation in 1991, Dexter Ricketts' One Love Peace Festival made its return to London at Wembley Arena. A boisterous lively crowd was treated to the kind of large scale community reggae event for which the capital has been crying out.
The festival's red, green and gold spray painted logo was a good indication that while the UK and JA's rich reggae history should be celebrated, all ages were to be catered for. Thus roots music dominated in the afternoon before giving way to hip hop, dancehall and grime. The ever dependable Horace Andy – a veteran of the festival – sang classic sides like Skylarking and Cuss Cuss. Then the place went wild for Gyptian as he closed his set with smash Hold Yuh.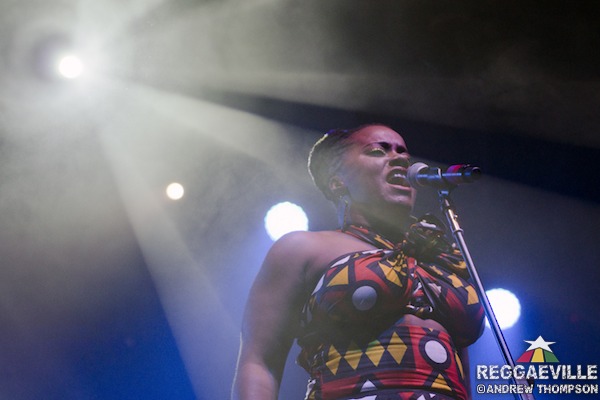 But the most surprising early performance came from Etana and France's Dub Akom band. She started slow with August Town, got everyone onside with a Jimmy Cliff medley, and bigged up deceased singer Amy Winehouse – ensuring that by People Talk the venue was in the palm of her hand.
Read more…