Day four of the Independence Celebrations at Indigo2 was a vintage deejay special. U Roy, Dennis Alcapone, Tappa Zukie and Yellowman have all played fairly recently here in London – and the event was not sold out. Nonetheless, the chance to hear the evolution of the talking craft from the late sixties to the late eighties all on one bill remained an interesting draw.
With the Olympics now in action, the site of the larger o2 Arena in Greenwich was heaving with activity. In an odd contrast, however – and almost unheard of at a UK reggae show – host Natty B from Choice FM started proceedings in the Indigo2 less than an hour after doors opened at seven when only a couple of hundred people had gathered inside.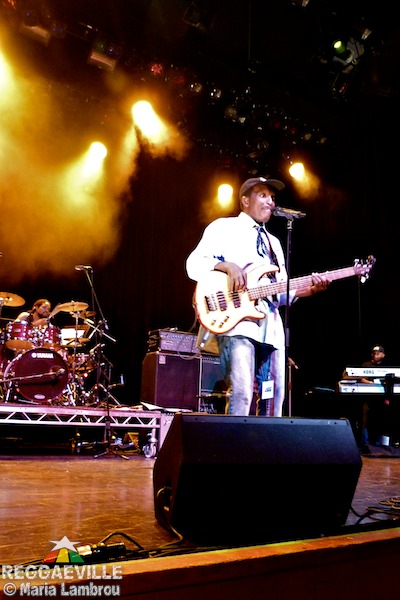 Natty announced the house band for the night – the eminent bass player and singer Lloyd Parks and his We The People Band – with Bo Pee on guitar and the great Robbie Lyn on keyboards. The seemingly ageless Parks sang the Temptations Ain't Too Proud To Beg, Culture's Jah Jah See Them A Come and his own Mafia – complete with melodica sounds – at times soaring into his Impressions era falsetto. The perfect ensemble for an evening of major key niceness – the classic rhythmic blank canvas for the deejay of the seventies and eighties to ply their trade.
Read more…