Mark Wonder – who took his stage surname from Stevie Wonder – was born in Kingston and grew up in Manchester, Jamaica. He originally decided to train to become a jockey but was unable to produce the necessary paperwork and instead found his way into music – recording his first tunes for Jack Scorpio in 1988. In a familiar story for an uncompromising roots artist his debut album 'Signs Of The Times' was recorded for a European label, Zola and Zola out of the Netherlands in 1996 and he has continued to release most of his works in Europe rather than his island home. Last year he dropped his fifth longplayer – 'The True Stories of Mark Wonder and Friends' – a collaboration with Austrian label IrieVibrations and Jamaica's Al.Ta.Fa.An. which features a huge number of guest contributions from Sizzla, Gentleman, Anthony B, Capleton, Luciano, Junior Kelly and Everton Blender. Angus Taylor spoke to Mark as he was finishing sixth album 'Working Wonders' with Bavarian production house Oneness Records – about his music, his love of horseracing and why he feels there is a plot in Jamaica to keep Rastafarian roots artists down…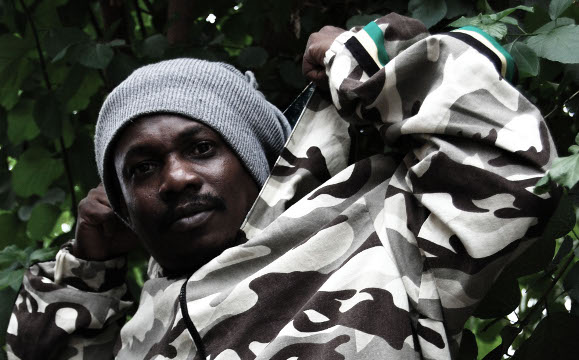 How did you get so many people to collaborate with you on The True Story Of Mark Wonder and friends?
Well, first let me say "Greetings" to the most high. I want to say "Big up" to the artists who've lent their talent to this project. I've been around in the industry for more than 15 years, so most of the artists, I've known them for quite a long time. It wasn't really hard to get them to collaborate with me, it was just getting the time because everybody had their own stuff going on and it was just some of it took long time, so that was really hard.
How long a period of time did it take to get all those people together?
We had started recording a few singles before AlTaFaAn the producer came up with the concept – the first one was Only the Strong Survive with me, Chezidek and Lutan Fyah. Then there was Still Deh Deh. So after those two singles the producer decided he wanted to do a project with me for AlTaFaAn. At the time I was working on several other projects, so he decided to let me do something different from the rest of the projects that I was working on. Obviously we had to choose the people we wanted to work with, make sure we had the right concept and songs. It took us about a year and a half to really get the project kicking and feeling.  The project was ready for a while but we had to make sure we were getting a proper distribution. That's the thing that is hurting reggae the most at the moment – not getting a proper distribution.
Read more…