Ranking Joe (born Joe Jackson, 1959, Jamaica) grew up around his father's dances in 1960s Kingston. Bitten by the bug, at the age of just 15 he became resident deejay on Dennis Alcapone's El Paso Hi Fi, when the elder talker migrated to London. His began his recording career at Studio 1 in 1974 under the handle Little Joe, which led to him voicing for Bunny Lee, Joe Gibbs, Sly & Robbie and many others. A name change to Ranking Joe (suggested by the producer Prince Tony) and the development of his various vocal trademarks (like his legendary superfast "tongue-twisting" introductions) consolidated his status as one of the great mic-men of the late seventies and early eighties – adapting to the new decade's musical developments (including more risqué lyrics) with continued success. At the same time he undertook a parallel career as a producer, issuing his own music as well as other artists like Barry Brown and his schoolfriend Earl Sixteen.
In 1980 he and his production partner Jah Screw took the Ray Symbolic sound system to London, giving the city a taste of what they'd previously only heard on tapes. Joe then settled in New York, where he remains to this day, although he still tours, impressing audiences worldwide with his wonderful way with words and sounds. "Privilege" is one word Joe uses a lot when discussing his life and music and it is the most apposite term to describe the opportunity Angus Taylor had for a brief chat at Reggae Jam festival. There they discussed his music: from Studio 1 to his recent work on vintage rhythms with Clive Chin, which could see an album release very soon…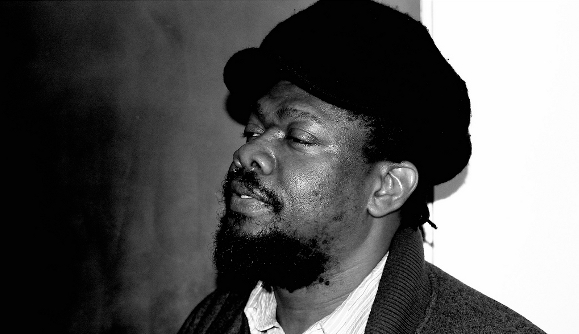 Sound system is quite literally in your blood isn't it?
I grew up literally on a sound system in dancehall music. Because my father is a man who used to go around and play domino games, like tournaments with friends, people from friends' clubs, and the big sound systems would play and entertain them during the daytime. You'd have kids and everyone during the day and cook and eat food until it reached a certain time in the evening when the kids would have to go home or people would come out of the dance and then have to start paying to come back in! If they wanted to stay they would have to pay the gate man when he comes around then that was a different thing but the deejay would hold the mic and say "All for free… go to the gate and pay him a lickle rate, yunno… that would be great… it's all for free" – so that was when the dance began to officially start. So I got a privilege to see a bit of that and then a bit of the dance starting – then I would have to leave!
Read more…