"I was the first man who knew U Roy and Tubbys"
Winston "Niney" Holness was in many ways the early 1970s' quintessential reggae "personality producer". He may not be as well recognised by the more general music dipper as his contemporaries Lee "Scratch" Perry and Bunny "Striker" Lee – yet his work with Dennis Brown is considered by those who count to be among the Crown Prince's finest. Niney was also an artist: rated for his proto roots hit Blood and Fire and numerous lesser known classics such as I Soon Know – where he calls out the world for pretending to be Rasta.
Niney got his soubriquet due to the loss of one of his fingers in a factory accident. He has also felt the sharp end of the music business in the form of rivalries with other singers and producers – some of which still sustain today. He began in the industry as a jack of all trades – witnessing the birth of reggae from behind the scenes before finding his calling as one of the key makers of its rhythms. His distinctive production style, utilising the jagged sound of the Soul Syndicate band – through Tony Chin's threshing rhythm guitar and Earl "Chinna" Smith's spiky lead – was often imparted to the musicians via the medium of dance.
Tracking down Niney for an interview in 2012 proved to be a yearlong dance in itself. He canned a VP Records press event in January, backed out of another meeting at Stingray Studio in May, rescheduled and finally cancelled at Rototom Sunsplash in August. So when United Reggae was approached in October by Bolygo Music, who were promoting Niney, for a fourth attempt at London's Rough Trade shop, hopes were not high. However, Angus Taylor found the reluctant genius in great spirits. First there was an in-store Q&A where Niney answered questions from Bolygo's Andrew Chapman. Then Niney obliged Angus by entering the Rough Trade recording booth for a one hour freeform chat. Since it occurred Niney has gone back to Jamaica, launched his own new studio and given several revealing interviews – but we like to think we softened him up first!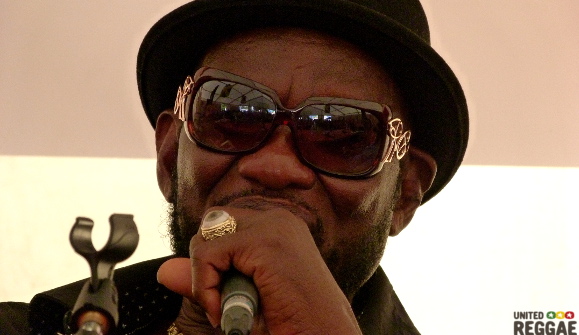 Getting involved in school bands as a youth
"When I was at school we had a school band. Because you had the school split into certain divisions. Our side was Nightingales, because they formed the politics sides in names of birds.
Every month the school decided the best people who can keep the school going would get prizes. So when it came to the holidays we would have concerts. The teachers would charge classes, where everybody would get a penny to come in before the school broke up.
We used to have guys who played the bamboo sax, guys who played the comb, guys who knocked the drums and so it got big. I was the one who kept it going and made money for the class. So we got started and from that I knew I was accepted to be the leader of the band, I was accepted to sing, I was just the all-rounder."
Moving from Montego Bay to Kingston and meeting Derrick Morgan
"Derrick Morgan was the first man who I was really around as a musician. When I came to town and ran around with Derrick there were a lot of ideas. Derrick carried me to studio and recorded me. The first songs I did were for him. We called ourselves the Groovers. From Derrick Morgan I caught my experience."
Being an ideas man
"I was rehearsing all the while and writing songs and ideas. So that's why I had a lot of singers around me. Even great singers used to come and get ideas. Because there are a lot of things I see, so every talk I talk they see it as lyrics. I used to run with all of them – from Stranger Cole to Monty Morris – everybody.
I had everything in front of me – I never knew what to choose. I could arrange music or do whatever with it. From when the engineer Linford Anderson came down I wrote those things and knew what to do. I could shut my eyes and do things."
Read more…