Not the most accessible Joe Higgs album but an essential reissue.
We know Joe Higgs was one of a series of crucial father figures to Bob Marley. He taught the Wailers to harmonise and to register their songs with royalty collection organisations. He stepped in for Bunny Wailer when he left the group mid tour. He also wrote and bequeathed Stepping Razor to Peter Tosh – one of Peter's flagship songs.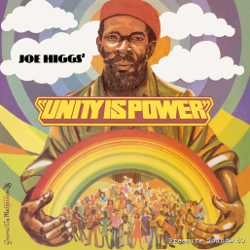 Yet his solo work – just three albums in a four decade career – is still not exposed and appreciated. In 2008 Pressure Sounds played an important role in pushing forward his 1975 debut 'Life of Contradiction' (which, bar a few messageboard grumbles about sound quality and provenance, was extremely well received). Now Pressure Sounds have released his 1979 followup 'Unity is Power'. Both sets feel like they belong to an earlier era than their time of release yet their own unique space in any era at the same time.
Higgs' voice always had a similar pang to Otis Redding's and here he takes his already soulful brand of reggae further into soul, gospel, jazz, country and pop. As a result, it is less likely to please everyone than Contradiction. Like the work of Prince Lincoln it is a nice example of reggae mixing in American influences while maintaining its roots.
Read more…