In part two of our interview with guitar legend Ernest Ranglin, Angus Taylor spoke with him about his more recent activities. Whether playing with Sly & Robbie, collaborating with band of the moment Dubtonic Kru or adding sleeve notes to the critically celebrated Skatroniks Jamaica album, in spite of what he sees as a deteriorating business, Mr Ranglin has been a busy man…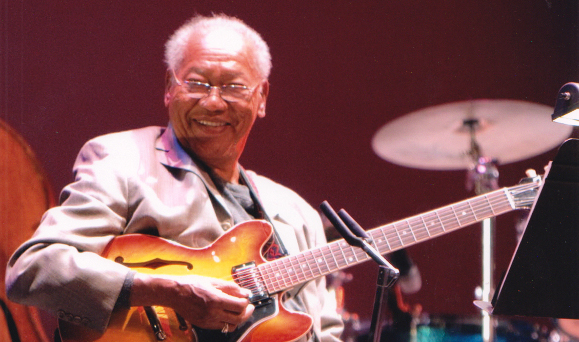 You've just played at the very well received show at the Blue Note in Tokyo with Monty Alexander and Sly & Robbie. How did this particular project come together?
I don't know if it was Blue Note who put it together because I just got the call. I think it was a gentleman from Blue Note. He had this great idea to put the group together and this was the first time we were all going to play together as a group. This is how it came along and I just accepted the offer. I'm glad everybody was pleased about it. Monty and Sly & Robbie did a great show and I'm just glad they made this all possible for me.
Are you going to be touring with that same ensemble in 2012?
Yes, I think so. Everything isn't quite put together properly as yet but I think it's going to be – I'm ready whenever they are!
Read more…