Oje Ken Olivierre AKA Protoje's debut album was called the '7 Year Itch' – charting the 7 years he had been itching to be a success in reggae music.
His second longplayer, 'The 8 Year Affair' which is out on February 12th, is similarly autobiographical. Because now, having achieved his dream, the son of the singer Lorna Bennett and cousin of his producer Don Corleon, is on a fresh musical and spiritual journey.
Once again the release has been sign-posted by the singles Who Dem A Program, This Is NOT A Marijuana Song and Kingston Be Wise – a tribute to his hero Ini Kamoze. But as he tells Angus Taylor, who has followed Oje's recording career from the early stages, it is the new tracks that hold the key to where he is as an artist and as a person today…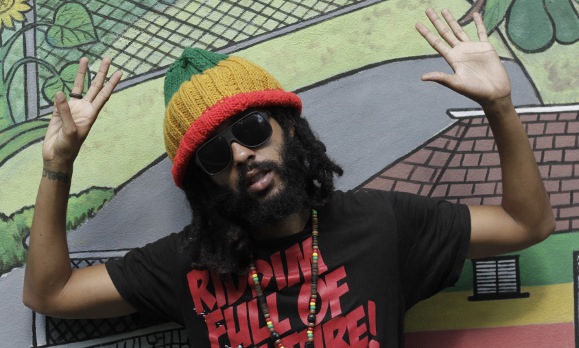 The 7 Year Itch had a story – what's the story of the 8 Year Affair?
The 7 Year Itch was based on me trying to do music and trying to be heard. The 8 Year Affair is me and the actual affair I'm having with the music now – the things that are happening because of the music, the distractions, all the energies coming back to me from the first record. So, when I started the 8 Year Affair, the title track, I made sure I touched on all these things to give it the same overview that the 7 Year Itch track gave my first album.
Read more…