A rhythm with a song at its heart.
The one rhythm album is a much maligned beast in these times. Some reggae fans yearn for its heyday; some celebrate its decline.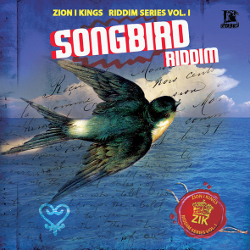 But now U.S. and U.S.V.I. production house conglomerate Zion I Kings have created the first in a series of backings that could revitalise the concept. The Songbird is a thing of beauty: a jazzy soulful smooth construction with a bittersweet mix of major and minor chords – where each of its 16 cuts stands its own against the last.
The music is written by two of the Kings David "Jah D" Goldfine (who plays bass) and I Grade founder Laurent Tippy I Alfred (keys). Yet the most striking arrangements are Balboa Becker and Daniel Casares' horns and Jazzique's cascading piano. In reggae – particularly where Zion I Kings are involved – emotions can be powerful without being visceral and hard.
Read more…